Being A Superhero
When two superhero obbsessed teenagers end
up with superpowers of their own, will they be able
to pull together long enough to defeat the more sinister things going on around them?
Stars Of The Future
10 episode Mockumentary series. When a camera
crew starts following theatre students in their final
year of training, it's clear that there's just as much drama happening off stage!
Decapitated
When a headless body is found in a London
alleyway, Inspector Collins is the first on the scene.
With the killer always one step ahead of them, will Collins and his team be able to solve the case?
Short films and web series have always been at the heart of Dulwich Studios and we're incredibly proud of the stories we tell. We work hard to push the boundries of what is possible for a small independent studio with no funding and a limted budget while still creating high quality content that our audience finds entertaining.
Stars Of The Future our most reccent release was also our most ambitious requiring a two camera shoot, large cast and specific locations to bring this this 10 episode web series to life. Meanwhile our comedy short film Being A Superhero made extensive use of spectacular visual effects to bring the action to life!
In late 2018 Dulwich Studios returned to making short films after a long break and has reccently completed production on two brand new short films: Rewind and The Architect, which are both due for release in 2019.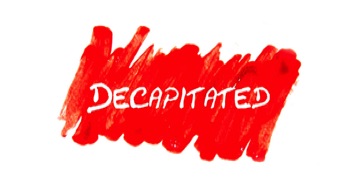 Backstage Blunders
This 10 episode web-series follows a troupe of
actors all desperate for fame. Along the way there's
plenty of mishaps and lessons learnt - not least why you should never work with children and animals!
Spaceship Street
When a spaceship lands on an ordinary London
street and starts abducting people, one local boy
takes it upon himself to find out why the aliens have come.
Wasted
An experimental Dance For Camera piece created
for The BRIT School.
The Architect - Coming 2019