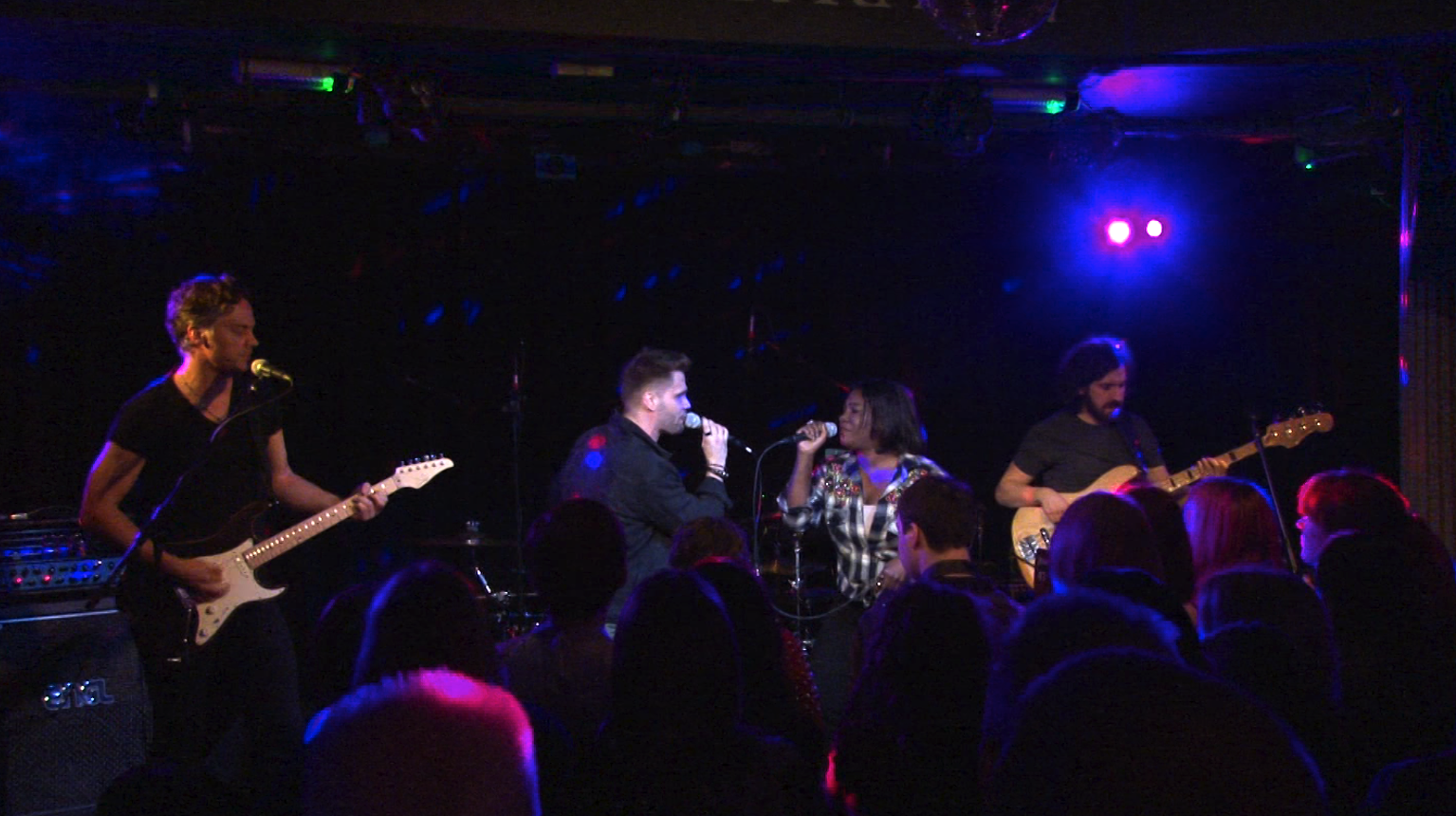 High Quality Recordings of your next Gig or Event
If you've got a great event coming up and you want to capture the atmosphere on film, Dulwich Studios is here to help. For musicians, this is a step up from our Acoustic Live Sessions where instead we film you or your band at an actual gig and edit it to create an amazing live performance captured on video.
It's not just for musicians though. We've filmed speeches, talks, showcases and events at Westminster Palace, London Zoo and The Prince Of Wales Theatre for a variety of different causes. We've even filmed a whole musical.
We use mutliple cameras to capture your event from different angles, which keeps your viewers interested but also means we won't miss your big important moment. We'll also work with you before the event to establish what those key moments are and where the cameras will be best positioned to capture the moment.
Once the event is over we'll take the footage back to our editing studio and send you a rough cut within a week. This is your chance to give us feedback or make any changes to the edit before we send you the final cut. You can also decide whether you want one big long video of the whole event, or if you'd prefer to split it up into segements. (For example: a band may want to release each song individually).
For a small additional charge we can also create a trailer or promo video that shows off your event for you to use on social media and your website. (Please be sure to let us know in advance of the filming if you would like this extra service)
Pricing
The Show Recording - £149
Includes:
1 Camera Shoot capturing a static wide shot of your event.
Basic editing and digital download of the finished product.
Perfect for those on a budget who just want a recording of their event.
Wide & Close - £249
Includes:
2 Camera Shoot - 1 Statc Wide Shot & 1 Moving Close Up
Full editing service.
Great for smaller or more intimate gigs/events.
The Full Live Experience - £349
Includes:
4 Camera Shoot - 2 Moving Cameras & 2 Static Camera
Full editing service.
Perfect for those wanting a professionally filmed and edited recording of their event to share with their audience.
Please Note: For music events sound is a big consideration. If you want to take a direct audio recording from the mixing desk you will need to contact the venue you are performing at to see if this is possible. They may have their own charges for this service.
Want to book us to film your event? Send us a message and we'll reply ASAP.
Live Events - Filmed By Dulwich Studios
Trailer for Between Us: A New Musical, which was filmed Live in front of an audience at The Mermaid Theatre in London.
Paying It Forward, performed by Al Howell - Live At The Hope.
Save Me, performed by Alexis Gerrard at his debut album launch:
ALEXIS - Live At The Water Rats